You always wondered which folders hold the most disk space of your HDD? FolderSizes is a powerful -and popular- application that do this for you, plus: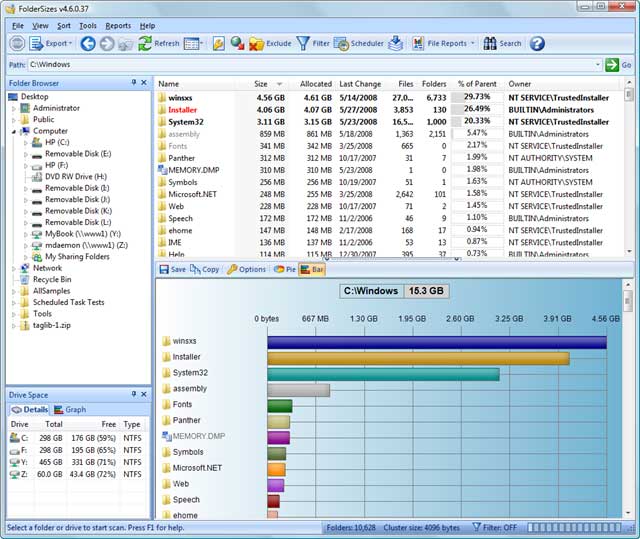 Duplicate File Report
Largest Files Report
Scan Filtering
Disk Space Explorer: Awesome detail view, coupled with stunning graphical bar, pie, and map graphs.
Folder Map View: View an entire sub-folder hierarchy at once with our folder map visualization.
32 and 64 Bit Support: FolderSizes provides full compatibility with 32 and 64 bit Windows operating systems.
File Owners Report: Discover which users are consuming the most space on local and network drives.
Oldest Files Report: Use your own criteria to find old files that may no longer be needed.
Sizes, Names & Dates: Powerful, customizable range-oriented file reports with drill-down search support.